Aenos National Park named first International Dark Sky Park in Greece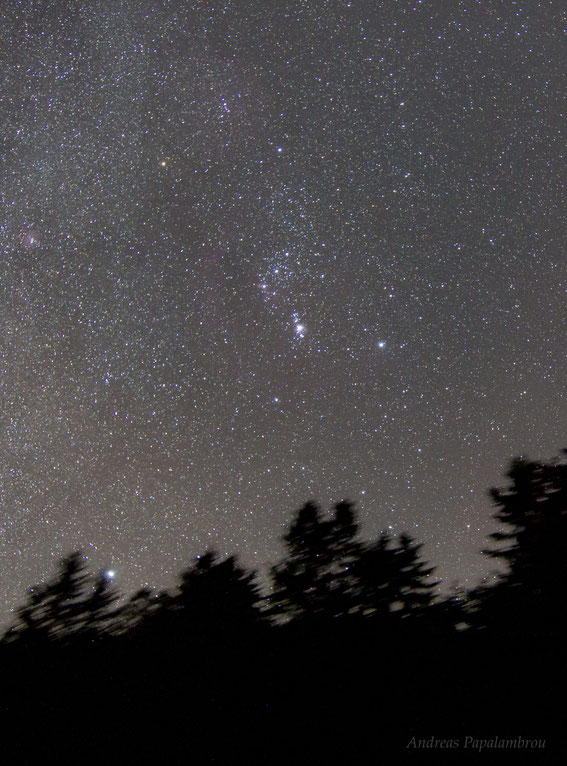 Here's another reason to visit the beautiful country of Greece. Congratulations to all who assisted the efforts to gain Dark Sky Park recognition for Aeons! Learn more here.
April 15-22 is officially proclaimed Dark Sky Week in Washington by Gov. Inslee!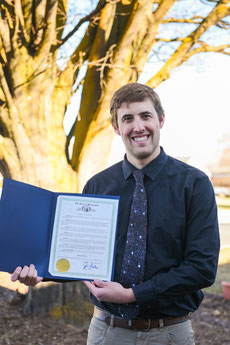 Zach Schierl with the Washington Proclamation!
Thanks to the efforts of several DarkSky advocates from our Washington Chapter, Governor Inslee has issued a proclamation recognizing Dark Sky Week in conjunction with International Dark Sky Week! There are several other jurisdictions pursuing this as well within the state. Congratulations for your hard work to bring dark sky awareness to more people and to Governor Inslee for recognizing the importance of dark skies for Washington!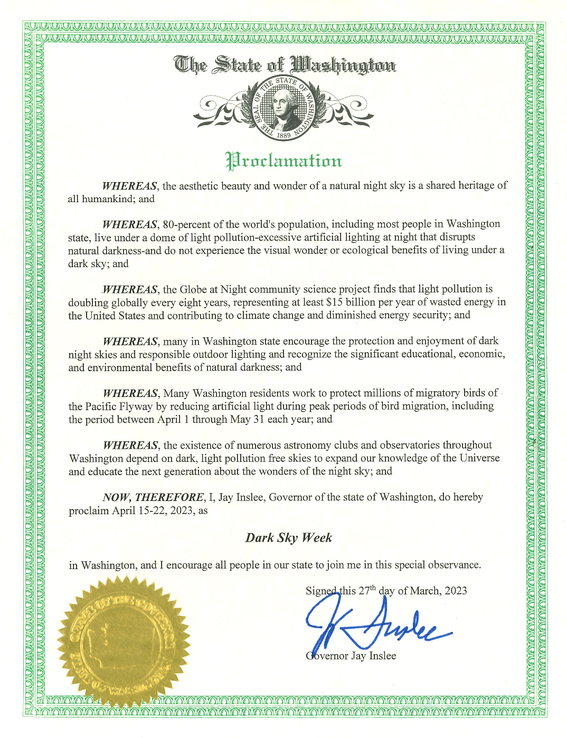 Clallam County proclaims April 15-22 as Clallam County International Dark Sky Week!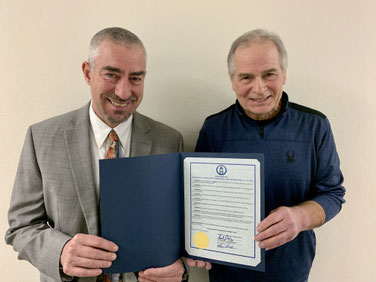 DarkSky advocates Scott Burgett and Linda Kahananui, residents of Clallam County, along with John Goar, head "Dark Ranger" for night-sky programming at Hurricane Ridge in Olympic National Park, were on hand April 11th as Clallam County recognized the importance of dark skies and reducing light pollution. Thank you to the County Board of Commissioners!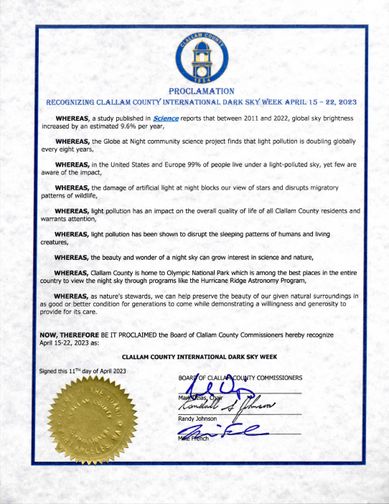 For more information on joining the IDSW fun, head over to the IDA's IDSW website or check out our helpful tips on responsible lighting and what you can do!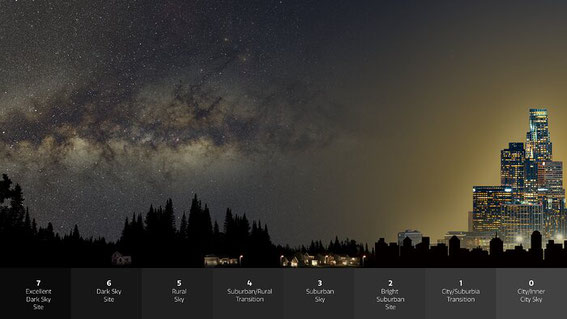 Graphic from NOIR Lab
Another look at the increase in light pollution from Forbes. Click here for the article.
Globe at Night community science project finds that light pollution is doubling globally every eight years. How to get involved in GLOBE AT NIGHT:
The best community science is the one that gets done! Join the effort to collect light pollution readings with Globe At Night Six Easy Steps using their web-based reporting system. It's fun and fast to provide this valuable data during the observing nights below. Every night adds to the global goal of surpassing 20,000 observations.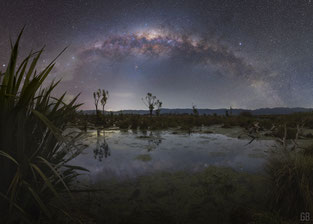 This image shows the Milky Way framing native cabbage trees (tī kōuka) and flax (harakeke) in the heart of the Wairarapa Moana, the largest wetland area in the lower North Island. Photo credit, Glen Butler.
Dark Skies in New Zealand and a request for support!
Aotearoa (New Zealand) has its second dark sky reserve. After five years of dedication and hard work by a small group of volunteers, Wairarapa is a fully certified IDA Reserve. Read more here. There are five certified dark sky places and 20 more working towards certification. New Zealand is a great example of an entire country and its government recognizing the importance of dark skies for heritage, health, and science. Learn more about a petition to New Zealand's Parliament encouraging dark sky protection. It can be supported by any global citizen, and we encourage IDA WA members to support this effort and example! Learn more here.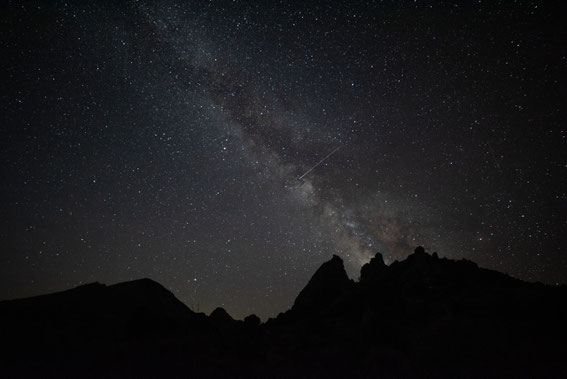 A shooting star crosses through the Milky Way over Pinnacle Pass. This rocky passage was the only outlet for wagons from City of Rocks during the 1840s to 1880s. Photo credit: Savana Jones.
City of Rocks National Reserve in Alma, Idaho, is proud to announce that it has received full certification as an International Dark Sky Park by the International Dark-Sky Association (IDA). City does not have any artificial lighting within the reserve's boundaries; thus, it preserves the night sky with minimal light pollution. City's dark skies are experienced today as they were by Shoshoneans and their ancestors, and by emigrants on the historic California Trail and early settlers. For more information see the article here.