About Us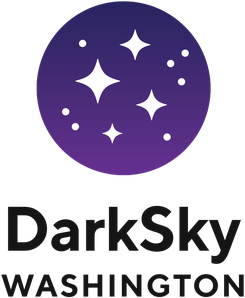 Dark Skies Northwest was founded in 1999 in response to the Space Needle Corporation's placing a massive 85 million candle upward pointing spotlight on top of the Space Needle. We believe that all people should have a view of the cosmos. 
We are now DarkSky Washington, the state's official chapter of the International Dark Sky Association, which is now transitioning to DarkSky. Since 1988, the IDA has promoted win-win solutions that allow people to appreciate dark, star-filled skies while enjoying the benefits of responsible and effective outdoor lighting. 
Our mission here is to be a focal point for light pollution issues in Washington, promote quality outdoor lighting, promote and preserve the beautiful night sky, and to educate the public about the problem of energy-wasting light pollution and its solutions. Our members include astronomers, naturalists, outdoor lighting engineers, and people who are generally concerned with the beauty and heritage of their community.
Some of our common activities include:
Speaking with city councils

Giving public talks and presentations

Meeting with lighting engineers

Supporting IDA activities such as International Dark Sky Week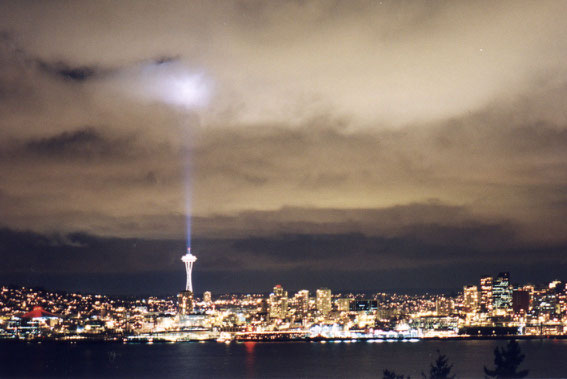 Membership
When you become a member of IDA and live in Washington, you automatically become a member of our state chapter!
A standard IDA membership only costs $35/year. Please visit the IDA website to join!
STEERING COMMITTEE
David W. Ingram (Chair of IDA WA)
Renton, WA
206-372-7292
ingramdw303@gmail.com
Prof. Woodruff T. Sullivan, III
Dept of Astonomy, University of Washington
Seattle, WA
woody@bluemoon.astro.washington.edu
Bruce Weertman,
6749 18th Ave NW
Seattle, WA 98117
(206) 225-9671
bruce@darkskiesnorthwest.org
FRIENDS OF DARKSKIES NORTHWEST
Rubie Sanborn Johnson
Kenmore WA 
Ed Mannery
Seattle, WA
emannery@comcast.net