Beginning 5 July 2012 the Public Broadcasting Service will start airing The City Dark, a documentary that explores the problems of light pollution and the disappearance of stars from the night sky.
For nearly two and a half decades the International Dark-Sky Association (IDA) has been working to sound the alarm concerning many of the issues brought up in the film while advocating for greater controls of nighttime lighting. IDA Executive Director Bob Parks says, "We are delighted to see Ian Cheney's film get a national stage and hope that, before too much longer, many of the issues raised in the film will be behind us. The good news is that with awareness, light pollution is an easy problem to solve."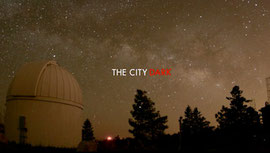 Astronomy, ecology, human health, crime and economics are some of the topics explored in the film which follows filmmaker Ian Cheney's personal exploration of the impact of light at night as he asks "Do we need the dark?" The film covers various aspects of light at night and features noted experts in their respective fields including astrophysicist Neil deGrasse Tyson, writer Timothy Ferris, cancer researcher David Blask, and many more.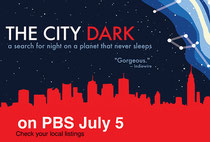 Director Ian Cheney says, "We are thrilled to present The City Dark on PBS' amazing series POV, and what better week to air than the week of July 4th; perhaps the fireworks can serve as a reminder of all that glitters in an unpolluted starry sky, and encourage us all to do what we can to protect the night. We are indebted to our partners like the International Dark Sky Association for taking the lead in combating wasteful night pollution, and grateful for our viewers for tuning in and enjoying the film!"